---
---
Great Boot
FYI in the YouTube video I say go up a full size, I meant a half size. I'm a 10.5 Nike... THESE BOOTS RUN SMALL AND NARROW! I bought an 11 wide and it fits great. I have a fat foot, but I had never had to buy a wide boot before. These boots have seen well over 100 miles the past year, and they'll likely see another 100 over the next 6 months. After that I just consider it sprinkles on top.
I never give 5 stars for anything. 5 stars is something you chase.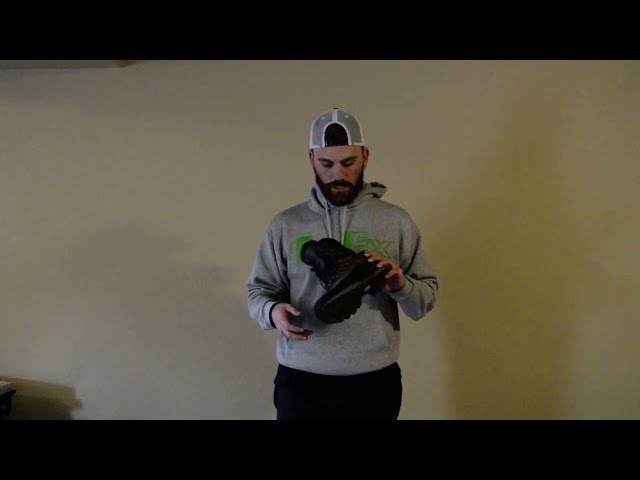 A little tight
Good boot, fairly comfortable but very narrow even in the EE size. I usually wear a 10-10 1/2 EE in other brands, but ordered a half size up as suggested. Very tight in the toe box and much narrower than a Zamberlan, Crispi, and Lowa. Maybe a full size larger than my normal would fit better, but as is, these are definitely not my favorite boots in terms of comfort. They do seem fairly durable as I've hiked and hunted a few hundred miles in them just to see if they would break in more and conform to my foot. No dice. Just not wide enough so if you're a wide footed hobbit like me, I'd maybe look at another brand.
Great boots
Really nice boots. I really like the multiple zone lacing system. Fairly light and almost as comfortable out of the box as my Salomons. I would recommend following the advice from the insiders and go up a size. I typically wear a 10 in Nike shoes and I got the 10 EE size and they fit perfect. Haven't put a ton of miles on them but the materials seem durable. Really happy with the purchase.
Great boots for my needs
The Alverstone II GTX boots are ideal for my needs: summer alpine hiking, usually above treeline and often above vegetation line, occasionally on glaciers. I got the wide last, necessary for my broad feet. The boots are light, with stiff, reinforced lowers and with flexible uppers; waterproof; and armed with excellent, grippy Vibram soles. I did replace the Hanwag footboards with upgraded Superfeet orange insoles I prefer for my high arches. Although your site recommends ordering 1/2 size larger than normally worn, these boots fit my usual size perfectly even with heavy socks and the high-arch Superfeet insoles. I've been wearing Hanwags for 5 years now -- got my first ones in Europe -- and am happy you offer this superior brand.
Hanwag Alverstone II GTX.
Great boot. This is my second pair. I've worn worn the first pair almost every day for the past year and half. Ten days hunting mountain lion, 8 days hunting elk, several days hunting deer and pheasants and every day to work unless its very cold and snowy...then I switch to an insulated boot. I have replaced the insoles and think I've finally wore out the waterproof liner. I'm still wearing the original pair but I couldn't pass up the deal on another pair. My wife and son have these as well. Been a great boot for all of us. They do run small but if you follow goHUNT'S fit guide you should be fine.
One point = $1
Must be an INSIDER to earn
One point = $1
You may earn points during your free trial but must be an INSIDER to redeem